This article will go over the basics of using the Noritz Support and Parts ordering website. Some things may have changed from our old website and some things may have been moved around.
How to Begin
Start by using the search bar at the top of the website to type in either a Model Number or a Part Number to narrow down your search.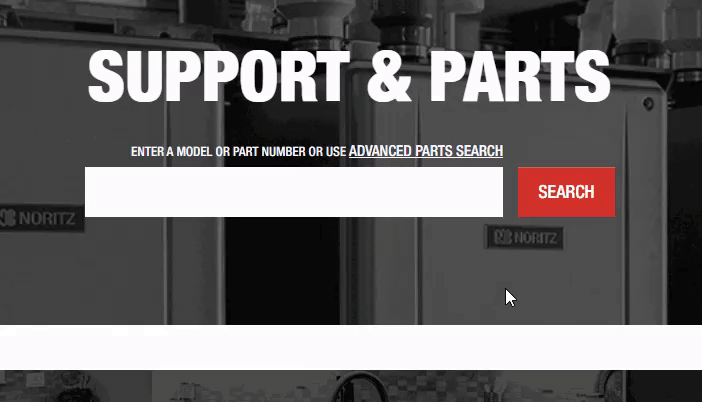 Website Tools

Technical Documents – use this page to search for downloadable documents, manuals and heater certifications by a heater's model name.
Parts Categories – narrow down your parts search by choosing the parts category
Product Information Page– the most comprehensive portion of the site. You can narrow down by heater type and then heater model. From here you can choose the exact model and find all the following:
Full Heater Specs and information
Downloadable Technical Documents
Heater Warranty Information
Heater Parts Diagram
Parts Search Filter
Available Parts for Purchase
Knowledge Base – The article you are currently reading is housed on the knowledge base. This self-help document center houses searchable information available to the public to help answer common questions you may have.
Heater Information Page
The heater information page is a comprehensive summary of the heater. Here you can toggle between the information available on the product.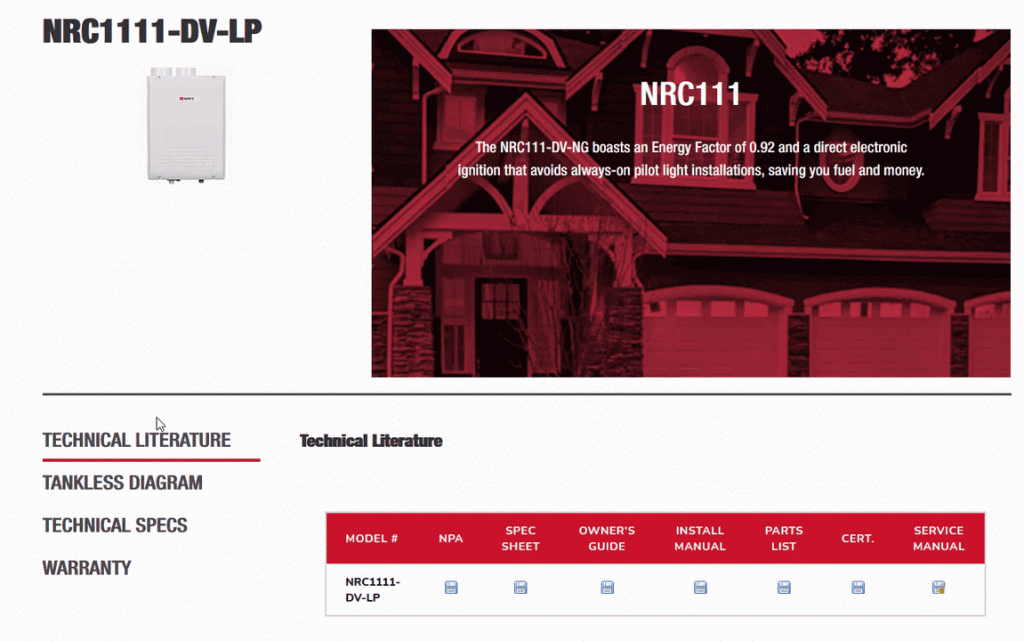 Technical Literature – Downloadable manuals and PDFs the product
TANKLESS PARTS DIAGRAMS
Use the embedded PDF to look for your particular part. Use the zoom tool and scroll bars to move around the document.


IN-PAGE PARTS FILTER
Once you have identified your ORDER NOS. you can use the filter to narrow down your search.