Use Your Email Address Upon PROCard Sign Up
If you're an existing PROCard member you can use the email you used when you signed up to login to the Support & Parts ordering website. This is the same email that get PROCard notifications at.
Password
On your first login you will have to use the Forgot Your Password feature of the website. This will allow you to set a new password and begin using the Support & Parts ordering website.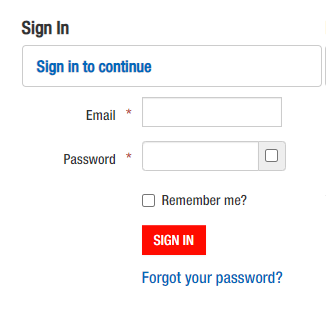 Security
We don't store your password in a plain-text format for security and compliance purposes. With the Parts & Support site now being an ecommerce site that deals with credit card transactions we have to take these considerations. We believe this one time inconvenience is worth it for better security.
Why become a PROCard Member?
If you're a plumber and sign up for PROCard you can order parts at the plumber discount rate instead of paying for MSRP. Sign up for PROCard and provide proof of business and plumbing license in order to qualify. www.procard.noritz.com