Customize your NRCR settings
The NRCR has a pre-run feature that will start running the recirculation pump ahead of the scheduled hour. Whether you use the auto learning mode or choose to set your own times with the optional commercial remote or wifi adapter, the default setting is 15 minutes before the scheduled time.

For example, the pump is set to run from 8am to 9am.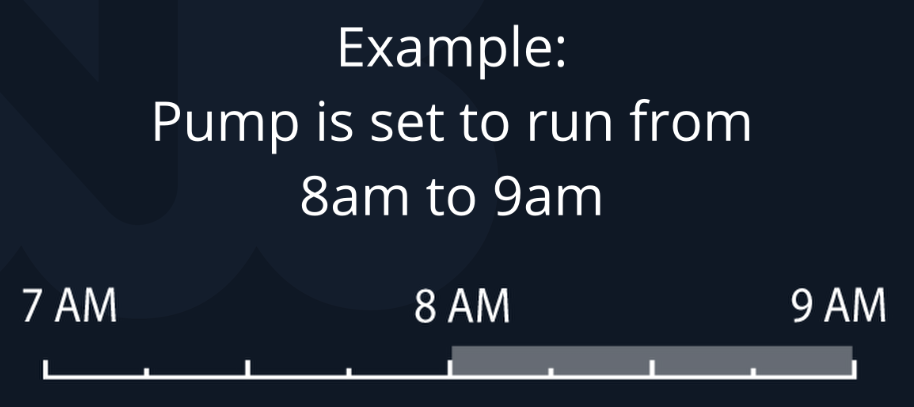 The pre-run feature will start the pump at 7:45am.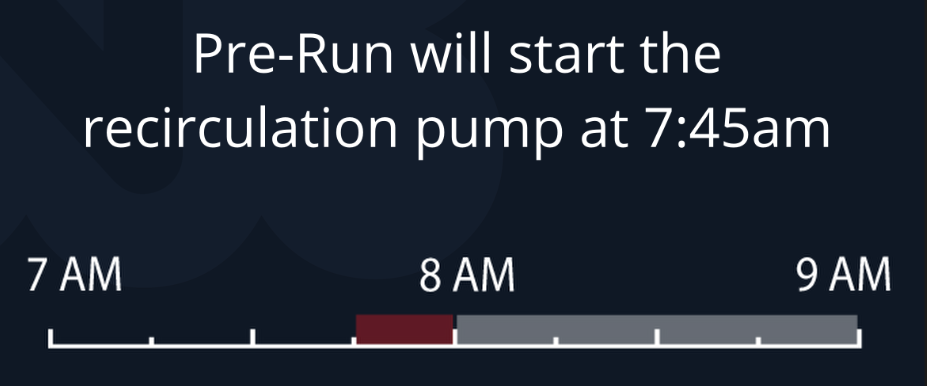 This ensures your plumbing is filled with hot water by the scheduled time but also means you will have quick hot water available even if you need it a little bit earlier than usual. By following the steps in this video you can adjust the pre-run time to 30 minutes, 60 minutes or turn off the feature: