Increasing NRCP temperature above 120
The NRCP series can be set from 100 to 140 in 5 degree increments. Please follow the steps below, or see page 17 of your owners manual, to increase the temperature setting above 120. Please be aware that water temperatures above 120 are considered scalding and can result in third degree burns with prolonged or unexpected exposure.
Make sure your NRCP is plugged in and turned on. Press the "Hot Water Temperature Setting" button once, then press and hold the "Hot Water Temperature Setting" button for approximately 5-6 seconds for high temperature settings.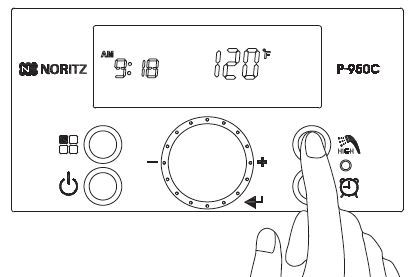 Now you may turn the center dial clockwise and select your desired high temperature.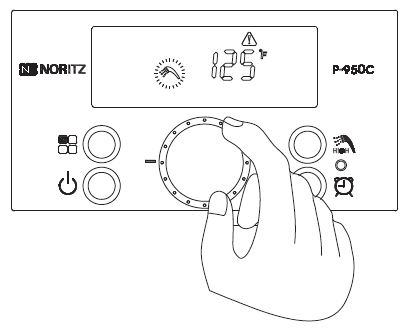 Once you have selected your desired temperature, press the center dial button to store the setting.