EC67 or Error Code 67
An error code 67 is an AGM Abnormality. The AGM (Air Gas Mixer) is the part that adjusts the air and gas mixture as needed for proper combustion.
Common issues related to an AGM abnormality:
AGM is stuck. During low flow demands, the AGM will adjust periodically to ensure the correct air/gas mixture in the burner. The dial on the AGM will move clockwise or counter-clockwise as the heater calculates the hot water demand. If it gets stuck, it will result in an error code 67. To reset, cut electrical power to the unit, wait 20 seconds and restore electrical power. The AGM should attempt to calibrate itself shortly after power is restored by rotating through it's full range of motion. See image 1.
Check that the wiring to and from the AGM is complete, undamaged and fully connected. Make sure harness connector is fully seated and no wires are pulled out. See image 2.
For further information about the error code 67 please contact technical support at 866-766-7489.
Image 1.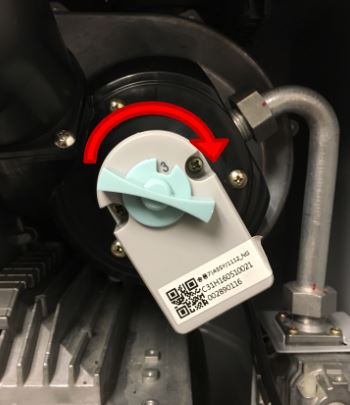 Image 2.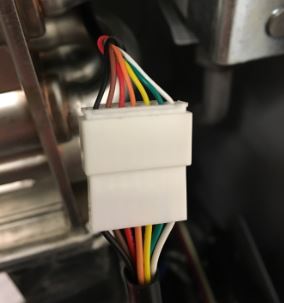 Applicable Models
Models: NRCP982-DV-LP, NRCP982-DV-NG, NRCP1112-DV-LP, NRCP1112-DV-NG, CB180-DV-LP. CB180-DV-NG, CB199-DV-LP, CB199-DV-NG