EC14 or Error Code 14
An error code 14 indicates a significant overheat of the heat exchanger has occurred and the thermal fuse had to step in and shut the unit down. Much like a fuse in automotive applications or other electrical uses the thermal fuse is a one time use part as it is physically broken once it's tripped by an overheat.
All of our units that use a copper heat exchanger have a thermal fuse and it's wrapped around all 4 sides.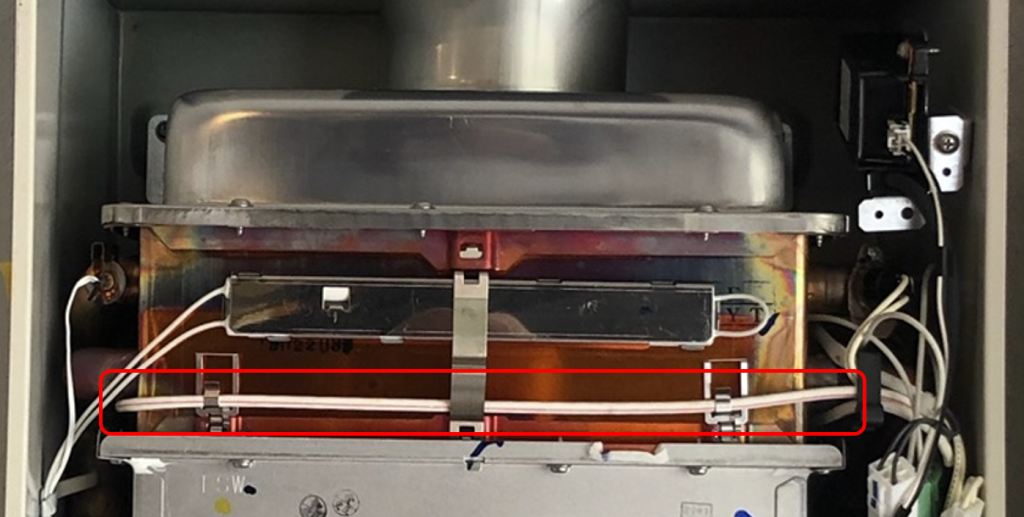 The most common cause of an EC14 thermal fuse failure is scale build up in the heat exchanger. Under normal conditions heat created by the burner easily transfers through the copper and into the water passing through it. When there is a significant scale build up, due to hard water and lack of water treatment or regular descale flushes, it acts as an insulator blocking heat from transferring into the water. The copper heat exchanger ends up retaining more heat than it's designed to causing the surface temperature of the heat exchanger to reach such high temps that the thermal fuse is tripped and the combustion is stopped immediately.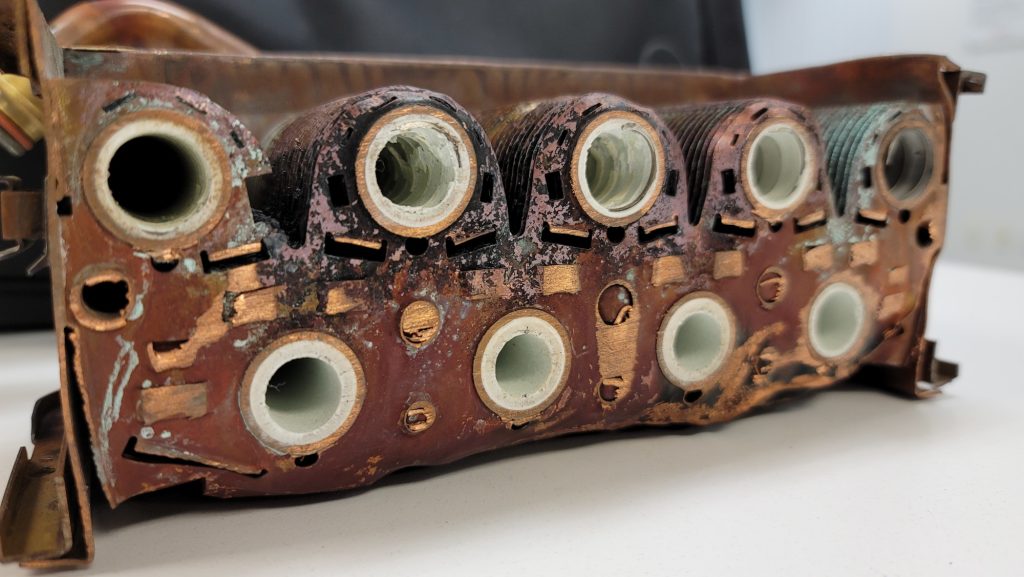 Once an EC14 appears it cannot be reset as the thermal fuse is physically broken and it will need to be replaced. The process involves removing the heat exchanger and may take between 2-4 hours depending on where the unit is installed and how easy it is to access and work on the unit. For this reason it's highly recommended to also replace the heat exchanger at the same time the thermal fuse is replaced since it's just about the same amount of work. There is a possibility that if you just replace the thermal fuse and put the old scaled up heat exchanger back in, the error code 14 will happen again even if you perform a descale immediately after.
If you experience an error code 14 it's a good indication that you're in a hard water area and should be treating the water going into the unit with a water softener or a Noritz Scale Shield to prevent the build up of scale.
There are water quality and treatment guidelines found in the installation and owners manual of all our tankless water heaters. If you do not have the physical copy of your manual, you may download it from our Support Site by searching for your model number.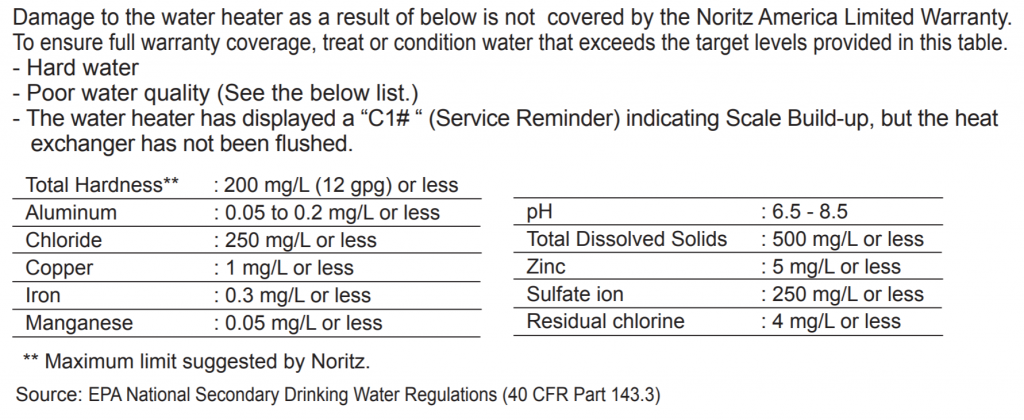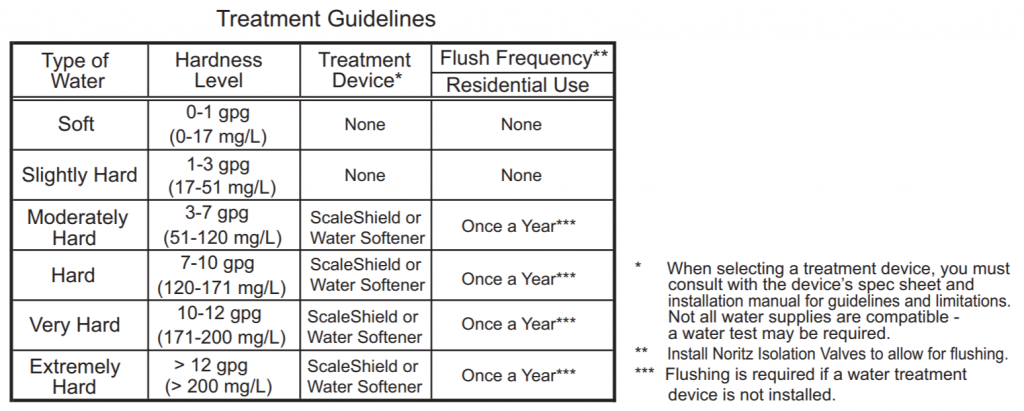 For further technical assistance call 866-766-7489 or use our Contractor Locator to find a local service representative.