EC45 or Error Code 45
An Error Code 45 is specific to our NRCP and CB models. It indicates an internal water leak. There is a water leak sensor at the bottom of the unit behind the circuit board. If enough water accumulates in the well and trips the sensor an Error Code 45 will appear.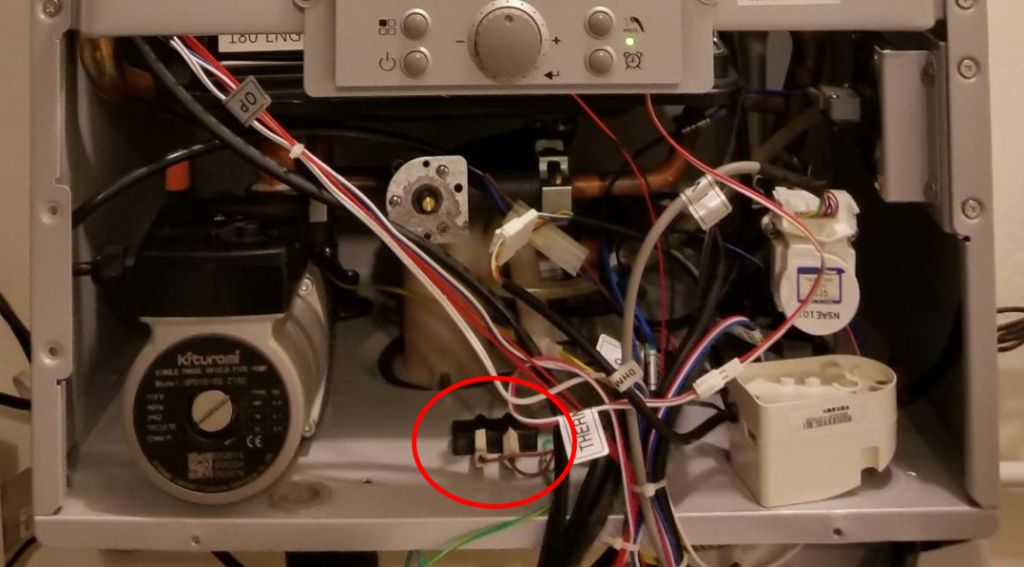 The first step is to dry out the well and sensor and look for signs of a water leak. If a part is found to be the source it will need to be replaced. If there is no obvious signs of the water source it could be condensation that formed due to temperature differences between parts of the unit and the environment. If the EC45 continues to show up that's a good indication that there is an internal leak somewhere that needs to be addressed.
For further technical assistance call 866-766-7489 or use our Contractor Locator to find a local service representative.
Applicable Models
Models: NRCP982-DV-LP, NRCP982-DV-NG, NRCP1112-DV-LP, NRCP1112-DV-NG, CB180-DV-LP. CB180-DV-NG, CB199-DV-LP, CB199-DV-NG, NRCP98-DV-LP, NRCP98-DV-NG, NRCP111-DV-LP, NRCP111-DV-NG